Offset Accounts
In my line of work, we are constantly helping everyday people purchase property to help them create wealth for the future. A fundamental part of purchasing property is obtaining finance; whether this is through a mortgage broker or directly through the bank. Often when speaking with people, as soon as I mention an offset account, I see a look of confusion, typically followed by the question "what's an offset account?"
An offset account can be one of the most important features of a home loan and can save you thousands of dollars in interest repayments as well as cut time off your loan repayments.
What is an offset account?
So, what exactly is an offset account?
An offset account is a major feature of a loan which is effectively a savings account that is attached to your home loan. It has all the usual features and benefits of a savings account; allowing you to deposit or withdraw money at any time, pay for items such as groceries, a night out on the town or even a car. You get a card just as you would a savings account. BONUS… It even pays you interest (we'll get to this a little later).
Offset accounts can also come with a credit card which, if used wisely, can save you money in the long term. Yes, you've read that correctly; your credit card can save you money!
Now before you rush out to get yourself an offset with a credit card that saves you money, let me explain how this all works.
How does an offset account work?
Just like the name implies, an offset account literally offsets the interest payable on your loan. Let's start with how the banks calculate your interest repayments. The banks calculate the interest owing on your loan at the end of every night.
So, if you have a $500,000.0 loan with a 5% P.A interest rate. The bank will calculate how much interest you owe tonight, and at the end of the month (or fortnight depending on your repayment schedule) they add up all those figures and then charge you your interest repayment (and your principal, if it is structured as a principal and interest loan).
Now, this is where the offset account comes into play. Whatever amount of money is sitting in your offset account, the bank will deduct that amount before calculating your interest repayment.
Example: Imagine your loan to be one bucket and the offset to be the other. Your loan bucket has $500,000.0 owing and your offset bucket has $100,000.0 sitting in it. The bank will then look at it as $500,000 owing, minus the $100,000.0 in the offset therefore, charge you interest on $400,000.0 only.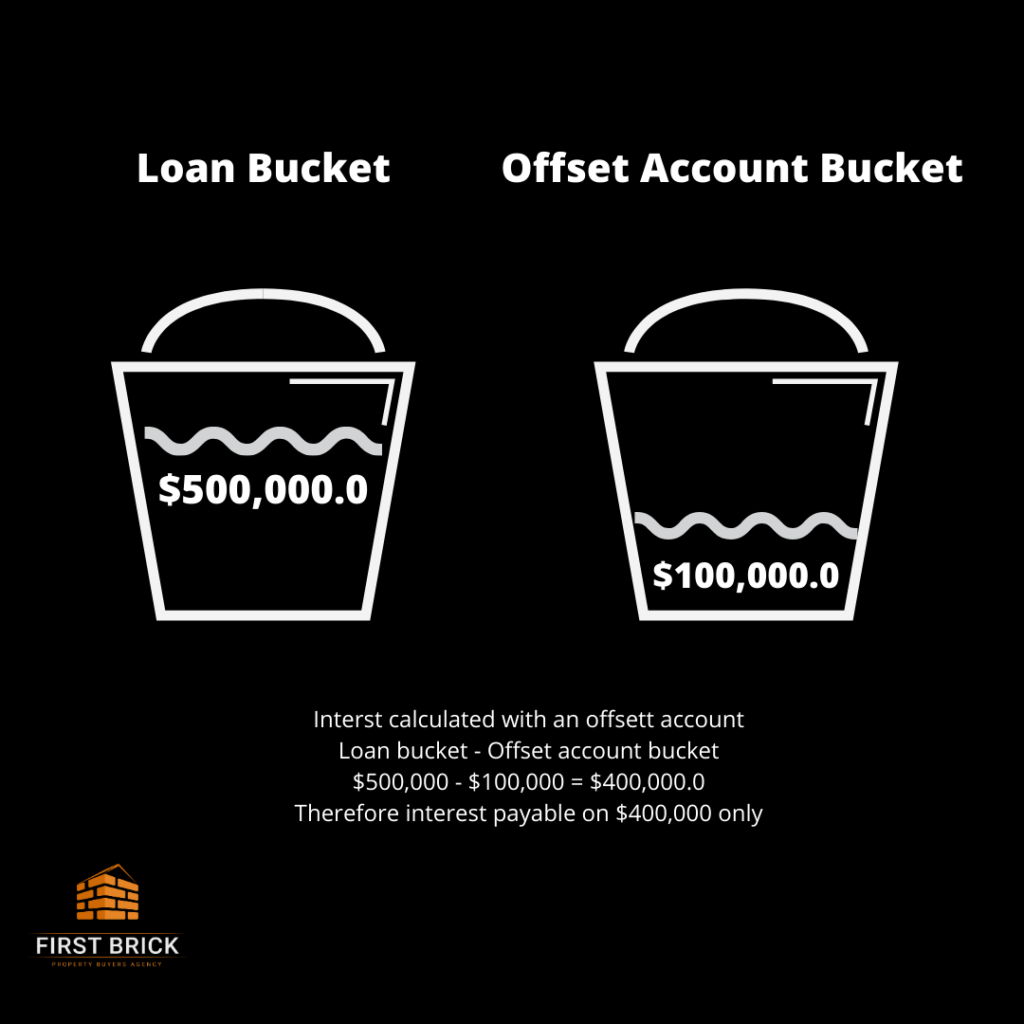 As you can see from the above example, the interest savings with an offset account can be huge and over the lifetime of a loan, the savings can equate to tens of thousands of dollars. Through this method, you are saving a large amount of interest, almost always more than a regular savings account can give you.
Sounds awesome, but what about the credit card part?
Earlier, I mentioned that a credit card can save you money, here is how you can do it!
Theoretically, you want to put any income that comes your way into your offset account (remember you can access it at any time and pay for your daily items as per normal). Income such as your wage, dividends, and rent, can all go into this account. You do this to ensure that when the bank calculates your interest repayment, you have the maximum monetary value possible in your offset account, in order to reduce your repayments.
Now earlier, we mentioned that the bank calculates your interest nightly, and as such you want your offset to be at its highest for as long as possible. This information then supports the idea that obtaining a credit card can provide you with savings that otherwise would not exist.
By armouring yourself with this knowledge, you can obtain a credit card to take advantage of this. How to do this? Firstly, you must remember that credit card money is NOT your money! Secondly, you must know that missed credit card payments can incur HUGE interest fees. Thirdly, you must be really strict with your credit card repayments.
Once you understand these three core principles, it is then critical to recognise the benefits of attaining a credit card.
How to obtain these savings?
Simply put, use your credit card for your everyday purchases as you would your savings account or offset account. By using your credit card to pay for your daily purchases, your offset account remains at its highest throughout the month, saving you daily interest. At the end of the month, it is imperative to pay down the full amount owing on your credit card (through the funds in your offset) to ensure you don't pay late interest fees. You can set up an auto sweep on your credit card payments so that it occurs automatically without having to remember to do it yourself.
Types of offset accounts
There are 2 main types of offset accounts.
100% offset – Every dollar in the transaction account is offset against the loan balance, working to reduce interest charges.
For example, if the offset account has a balance of $50,000 and the loan a balance of $200,000, the loan interest is calculated on $150,000.
Partial offset – Only a portion of the offset balance is offset against the loan balance.
It is important to make sure that your offset account is 100% offset to attain the full benefits of this feature.
How to get an offset account?
Simply talk to your broker or bank when organising your loan to include a fully 100% transactional offset account.
Now that you know what an offset account is, the huge benefits that come with it and how to obtain one, you are ready to tackle your home loan head on!
BONUS
Struggling to work out your home loan repayments? Check out this FREE app we found created by Zanidy that helps you calculate all your loan repayments in a matter of seconds! Property Calculator Australia App (Can be found on apple store and android stores).
We love it at First Brick!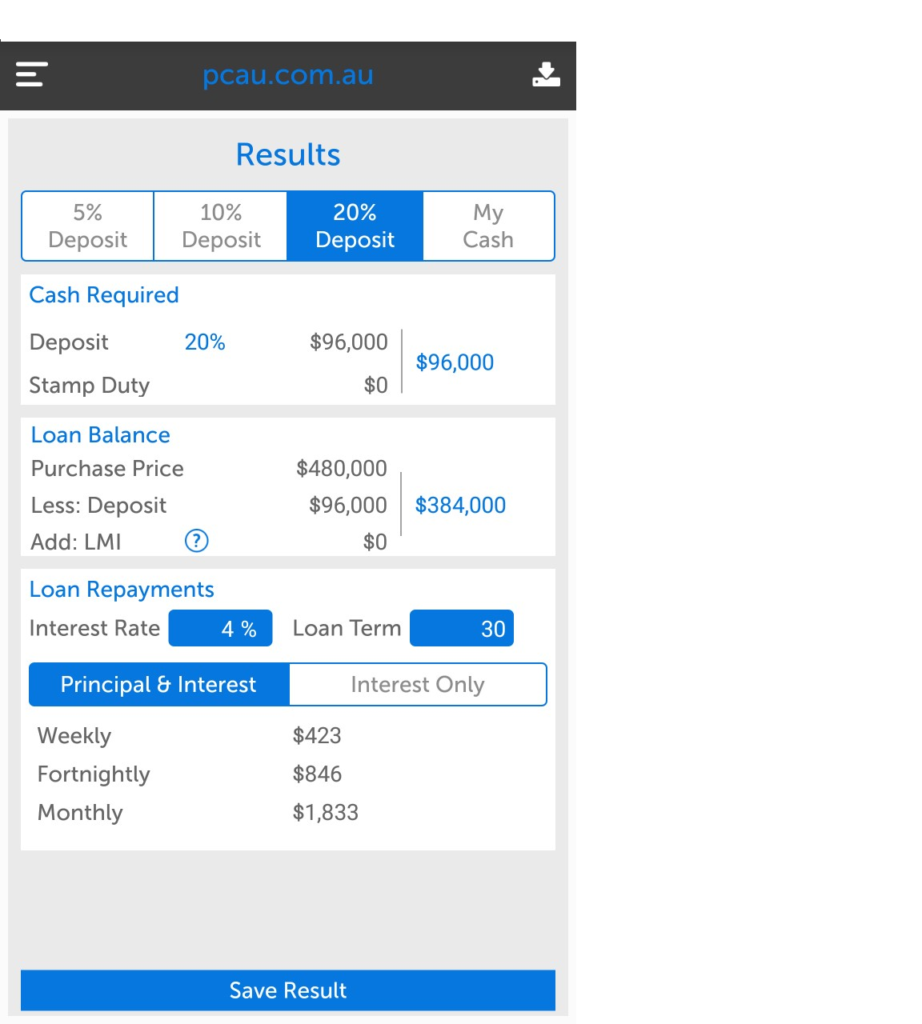 First Brick Property Buyers Agency
Need help buying property? At First Brick, we specialise in helping everyday people create wealth through property! We take the stress, the time, the hassle, the long phone calls with agents all out of the equation. Simply put, we take all the pain away. If you're interested in using a professional to purchase property and create wealth for your future, get in touch for your FREE, NO OBLIGATION consultation, and start generating wealth through property TODAY!
How to get in contact
www.firstbrick.com.au